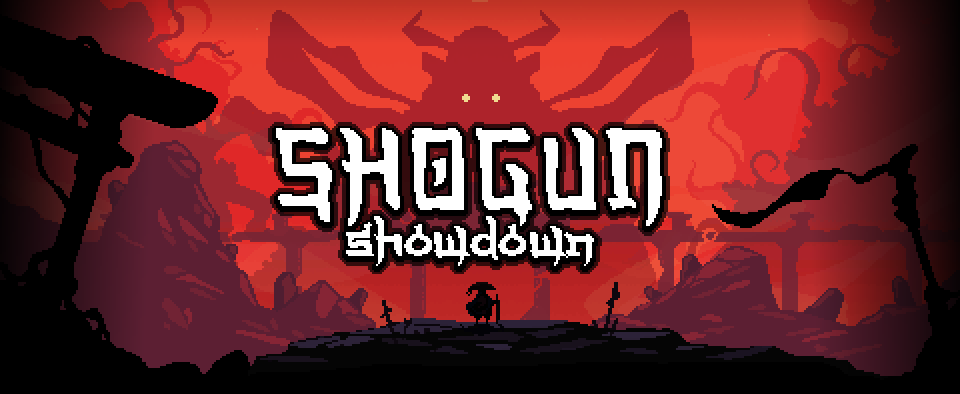 Shogun Showdown
Shogun Showdown v0.1.2 (play in the browser)
---
Hi!
I just uploaded a new version of Shogun Showdown: v0.1.2.
This is just a minor update, including:
WebGL build: now you can play directly in the browser
New mechanic: 'Upgrade slots'
New playable character: 'The Assassin'
New attack upgrade: 'Quick Play'
Some balancing tweaks
Some bug fixes
This new version is still an early alpha. I'm now busy implementing some new major mechanics in the game (more on that later), so I haven't been focusing too much on game content yet. That will come after the foundations are in place... Still a long way to go!

So far I've been working on this project by myself (doing both coding and art), but in the future I might be looking for an artist to help me out with the game. If you are a pixel artist and you would like to collaborate, drop me a line at roboatino@gmail.com!
Cheers!
p.s. Shogun Showdown discord: https://discord.gg/sz6yPfWC63
Files
ShogunShowdown_WebGL.zip
Play in browser
May 06, 2022
ShogunShowdown_Windows.zip
33 MB
May 06, 2022
ShogunShowdown_Mac.app.zip
42 MB
May 06, 2022
ShogunShowdown_Linux.zip
48 MB
May 06, 2022