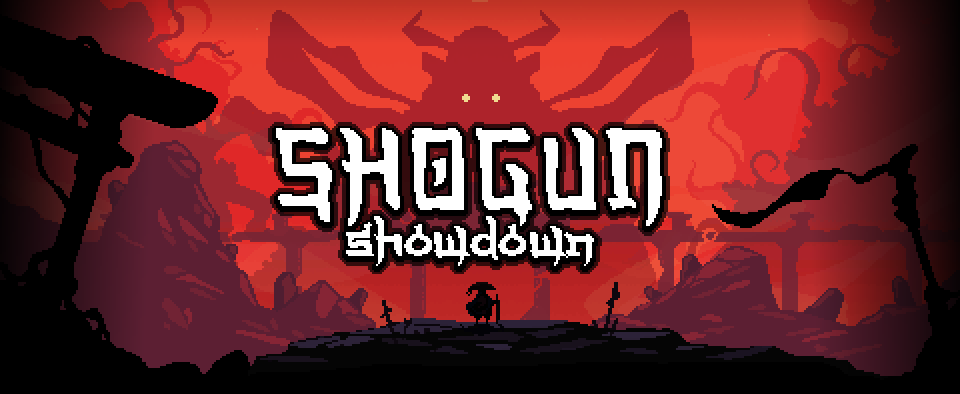 Shogun Showdown
Shogun Showdown v0.1.4 (mostly bug fixes)
---
First of all, thank you all so much for the amazing feedback on the alpha!
I just uploaded a new version of Shogun Showdown: v0.1.4.
This is just a minor update with a few bug fixes and a couple of improvements (see the change log below).
I'm now busy working on a bigger update, which will include a few new mechanics.
Also, a shout-out to the folks on discord server (https://discord.gg/sz6yPfWC63). Thank you for all the ideas and feedback!
Change Log:

v0.1.4 [Alpha]
Windowed mode (accessible from the in-game pause menu: Pause -> Full Screen on/off)
UI: show characters HP in character selection screen
BugFix: multiple potion uses exploit
BugFix: lingering re-roll button when upgrading
v0.1.3 [Alpha]

Fixed ridiculous typo in title screen ('Shogun Shodown' -> 'Shogun Showdown')

BugFix: killed frozen enemies would sometimes leave the sprite behind
BugFix: right-clicking while dragging a card
BugFix: ice-trap soft-lock with late game dash enemy
Balance: ice effect upgrade now increases cooldown by 3 (instead of 2)
Files
ShogunShowdown_Linux.zip
48 MB
Jun 02, 2022
ShogunShowdown_Mac.app.zip
42 MB
Jun 02, 2022
ShogunShowdown_WebGL.zip
Play in browser
Jun 02, 2022
ShogunShowdown_Win.zip
33 MB
Jun 02, 2022