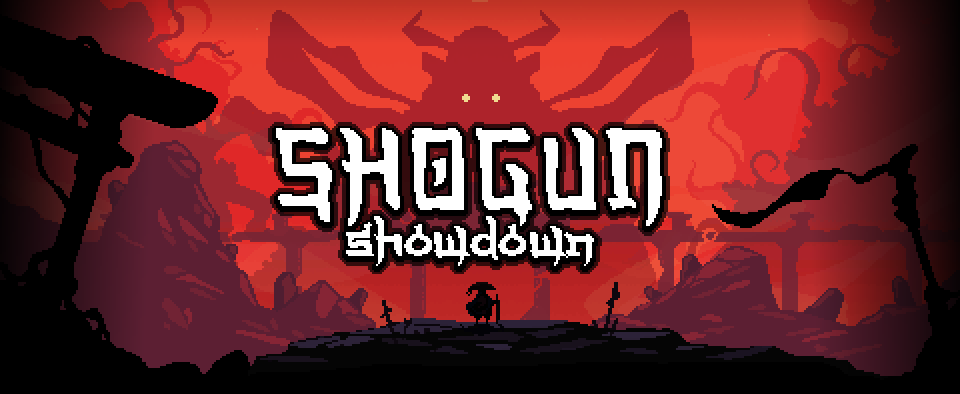 Shogun Showdown
Shogun Showdown Alpha v0.2: map, challenges and more. Wishlist on Steam!
---
Hi all!
A new Alpha version of Shogun Showdown (0.2.0) is out on itch with a bunch of new stuff:
A Map!
New upgrade locations: Blacksmith, Shrine and Sensei
The Hero Stamps: a set of challenges (unlocked after defeating the Shogun)
Character unlocks: you start as "The Wanderer" and will unlock new characters as you play
The Shadow: a new playable character with a unique move ability
Slightly longer runs and an extra environment
A new tile (which replaces the poorly balanced "bomb" tile)
Reward screen improvements: effects descriptions, 'skip reward' button, a new reward
Various balance tweaks, bug fixes and performance improvements
I also finally have a Steam page for Shogun Showdown, so you can whishlist it if you so wish: https://store.steampowered.com/app/2084000/Shogun_Showdown/

Still a long way to go, but I'm happy with the progress so far! Thank you all for playing the game!
p.s.: old save files from previous versions of the game (0.1.X) are not imported in version 0.2. While I recommend you playing the game from the beginning, I also added a little cheat code for unlocking all tiles and characters: in the title screen, hold the [21st letter in the English alphabet]-key for 3 seconds.
p.p.s: A shout-out to the amazing folks on the discord server: https://discord.gg/sz6yPfWC63
Files
ShogunShowdown_Linux.zip
49 MB
Jul 14, 2022
ShogunShowdown_Mac.app.zip
43 MB
Jul 14, 2022
ShogunShowdown_WebGL.zip
Play in browser
Jul 14, 2022
ShogunShowdown_Win.zip
34 MB
Jul 14, 2022